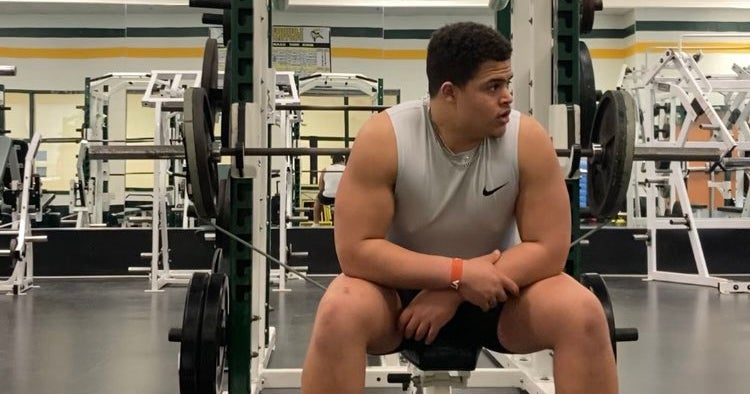 A family tragedy led VA DL Dantzlerward to the football pitch
A year ago, Purcellville (VA) defensive lineman Loudon Valley Zachary Dantzlerward had never touched a football, but a family tragedy and a timely conversation with a friend led the 6-foot-4, 295-pounder to the grill where he landed a scholarship offer and sparked interest from across the region. .
"I hadn't even touched a soccer ball until nine months ago," Dantzlerward Explain. "I've been a basketball player all my life."
After the loss of a family member, he was feeling lost and looking for an outlet when a neighborhood basketball game changed everything.
Dantzlerwardwho was previously homeschooled, enrolled at Loudon Valley and began to focus on football.
"I was actually play basketball on a court in my neighborhood and this kid came up to me asking if I wanted to play 1 on 1. After he cooked him he asked me if I played soccer and I said no. He gave me the coaches phone number and told me to think about it.
"My older sister had passed away a few months before, so I felt really aimless and I decided to call coach to see if I could find anything that excited me and after I signed up for Loudon Valley, the rest was history.
"This kid (Jake Slade) has since quit playing football and joined Virginia Tech for baseball."
After his first year of football, Dantlerward won a scholarship offer from Ricky Rahn and Old Dominion.
It has also attracted interest from Virginia Tech, Wake Forest, and other programs.
"Once I have over a year of football under my belt, more schools will feel me," he said.
Dantlerward visited Virginia Tech in January and has a return trip with the Hokies for April 12.
"I have had a few calls with Coach Price and Coach Quinn staying in touch with me," he said.
He plans to visit Wake Forest a few days before April 9 at the invitation of Coach Cohen.
This weekend he will visit Old Dominion.
"They will definitely be on the list for an official in the future," he said.