Nigeria's leading sports betting platform Bet9ja has announced its partnership with the Nigerian Professional Football League (NPFL). The announcement was made during a press briefing on December 16, 2021 held in Victoria Island, Lagos.
The partnership was initiated by Bet9ja due to the interest and attention the NPFL was garnering in its sports betting platform. Bet9ja has established that the partnership is an opportunity for them to get involved and help develop the NPFL platform not only financially but structurally.
Speaking at the event, Bet9ja's Head of Marketing and Corporate Communications, Femi Osobajo, said that "although we are the largest sports betting platform in Nigeria, a decent amount of activities taking place on the platform come from foreign leagues ".
"The Nigerian Professional Football League needs all the support it can get, which is why we are trying to put all our weight behind it, and we hope that this partnership will open up more opportunities and provide a platform. for the NPFL to get the kind of publicity it deserves. "He said.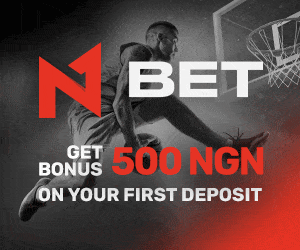 In a statement issued by League Management Company Limited (LMC), a company licensed to manage the NPFL, it was stated that the 2021/2022 season is scheduled to resume on Friday, December 17, 2021.
As part of the partnership agreement, Bet9ja will register as "official support / sponsor of the NPFL in the category Betting and games."
NPFL President Shehu Dikko, Bet9ja Human Resources Manager Kikky Boboye, Special Projects Manager Harry Iwuala, and members of the Nigerian Professional Football League attended the press conference.
Bet9ja is the registered business name of KC Gaming Networks Limited. The brand is licensed to operate in all states where sports betting is permitted in Nigeria. They cover all major sporting events in Europe and worldwide and guarantee payouts on all winning bets.