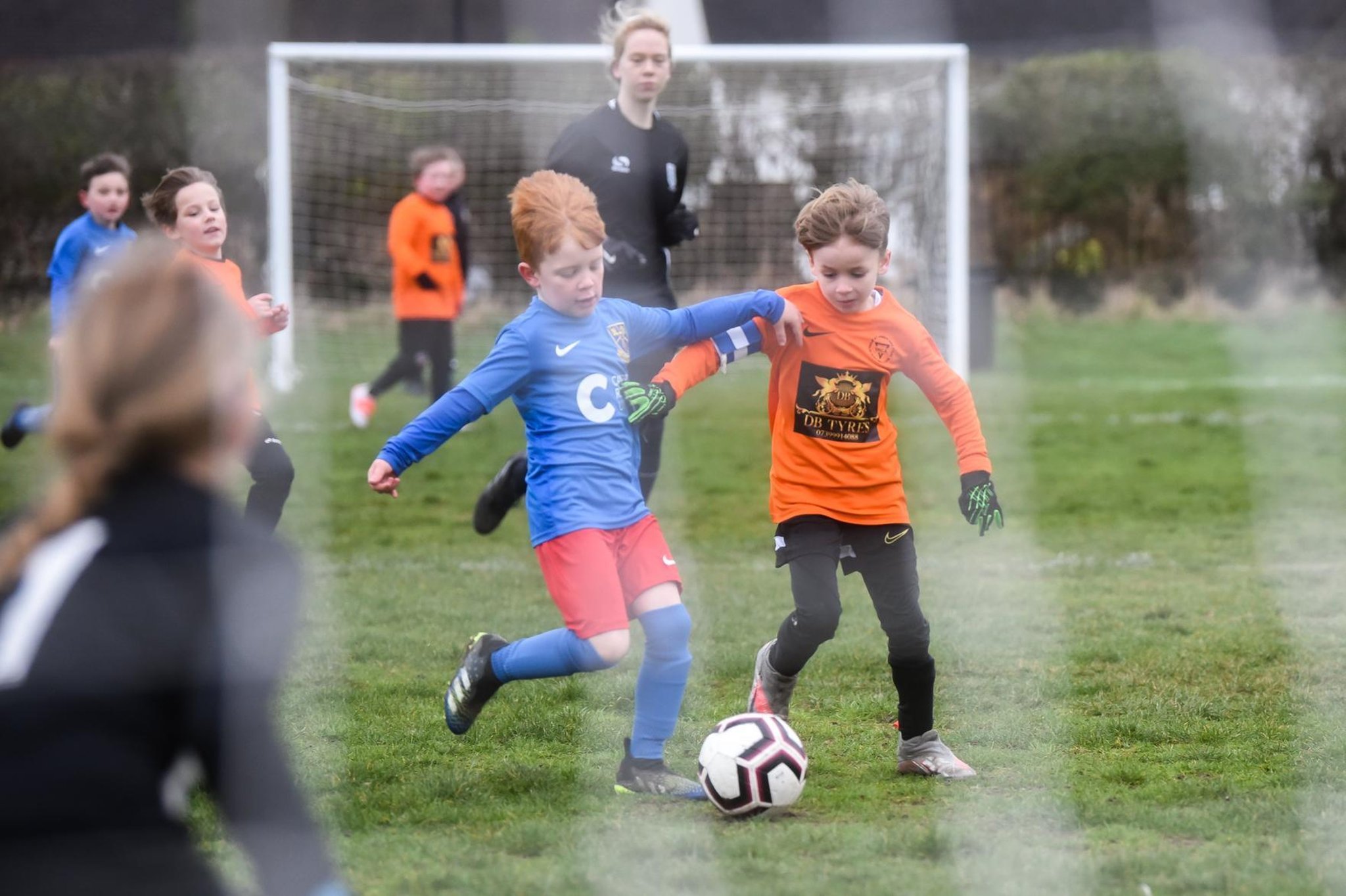 Blackpool and District Youth Football League Game of the Week: YMCA Orange v Kirkham Junior Blues
Read more
Read more
Blackpool & District Youth League Game of the Week: West Coast Jets v FC Rank…
The two have moved up a level since the Christmas break and they played an entertaining contest at the YMCA's Seafield Road site on Saturday.
The teams reunited last summer and are enjoying their first season of organized fixtures in the B&DYFL's youngest development league.
Under 7 action between YMCA Orange and Kirkham Junior Blues Photos: DANIEL MARTINO
The managers are also having a good time and YMCA Orange boss Paul Metcalfe told The Gazette: "We've moved to a tougher league, but as long as the players are having fun, that's what matters.
"We only put the team together two months before the season and they could barely kick a ball at the start. But they've improved a lot and are a great group of guys.
"It's the first time I've coached in the league. I'm working on a degree in coaching and sports science, so that fits in well.
Kirkham Blues boss Barry Simpson added: "It was windy, as it usually is at Seafield Road, but it was a great game and all the kids enjoyed it.
"I've also played for Kirkham and coached at Under-11 level so it's good to help out some of the younger players. We had a new starter with us last week and it's been going really well.
Kirkham preferred not to name a man of the match – "They all did well and got stuck in," says Barry – while Myles Croft got the YMCA vote for his 100% effort.
In the Under-18 competition, Thornton Cleveleys Blacks climbed to second place with a 3-0 win over South Shore Youth.
The other game saw the Bispham JFF Predators claim a 3-2 win over the St Annes Yellows. The Yellows took the lead with a goal from Dan Knight but the Predators fought back with a hat-trick before half-time from Ruben Perry.
Under 7 Kirkham Junior Blues
Seb Hall pulled one back in the second half but St Annes couldn't force the equaliser. The victory moved BJFF to third place, level on points with Thornton and one game less.
Thanks for reading. If you enjoy what we do and are able to support us, a digital subscription is just £1 for your first month. Try us today by clicking here