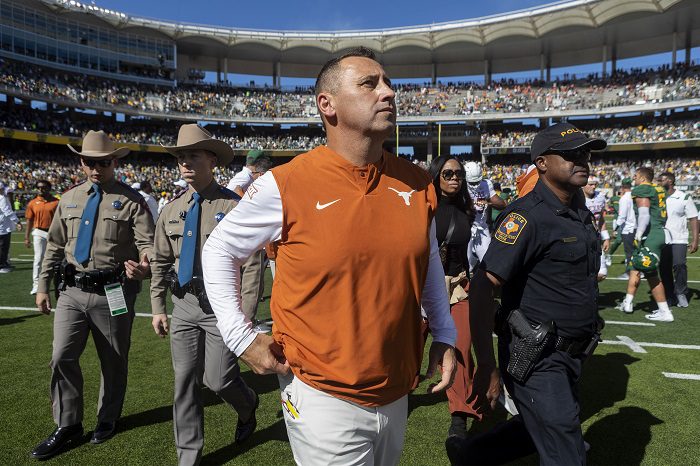 Texas vs Alabama football game is officially sold out
In Week 2 of the 2022 college football season, two of the sport's most iconic brands will face off in Austin, TX as the Texas Longhorns host the Alabama Crimson Tide.
The game is scheduled to kick off at 11:00 a.m. CT, to the defiance of Texas fans everywhere, not only because it's an early kickoff, but an early kickoff in the second week of September. It'll no doubt be in the 90s with a heat index over 100, but apparently that hasn't stopped fans from securing their tanning beds, uh, I mean seats.
According to the official Texas Football Twitter account, the game against Alabama is already sold out.
This is arguably the biggest game played at Darrell K. Royal since 2019 when the Longhorns hosted Joe Burrow and the LSU Tigers.
This game nearly went the Longhorns way, but one of the best teams to ever play college football escaped with a 45-38 win.
This time around there are a few more storylines, like Saban facing off against his former offensive coordinator, or the Tide playing against a few Texas team members who were with this time around last season. Nevertheless, tickets for the game have already sold out and can only be found at third-party retailers like StubHub.