VALPARAISO — Two years ago, during a rain delay in a scrum against Hobart, a dance broke out inside the Valparaiso football locker room as 6-foot, 340-pound center Zach Barrasas ended in falling into the splits.
Vikings coach Bill Marshall just grabbed it in time.
"The place has gone crazy," Marshall said.
Barrasas surprised many teammates that day. Now they know the senior as a two-year starter at center and one of the reasons the Vikings are averaging over 280 rushing yards per game.
It helped Valpo go 9-1 and advance to the Class 5A Section 9 final next weekend in Munster (3-7).
"It all starts with Zach being able to identify the defense we're up against and then relaying that message to everyone else on the line," Marshall said. "The idea of ​​blocking guys is not blocking guys anymore. It's about blocking where guys are going to be and if he's actually going to be your guy. He's very crafty in that.
The upper level coaches took notice. Barrasas will continue his playing career for Division III Claremont-Mudd-Scripps, a combined athletic program for three Southern California colleges.
Barrasas plans to study finance, economics and potentially computer science at Claremont McKenna while playing center or fullback for the combined football team. He said he fell in love with school after attending a camp last season and it promises to be a rigorous academic test.
US News & World Report ranks Claremont McKenna as "most selective". It enrolled 1,262 undergraduate students in fall 2020.
"It's a tough school," Barrasas said. "I know it's going to take a lot of work, but it will make me much more efficient in the future."
In the present, Barrasas sets the tone for a Valparaiso side looking to win a fourth straight sectional championship. He weighed around 350lbs last season but is playing at 320 now and hopes to be under 300lbs by the time he gets to college by continuing a strict training schedule and adjusting his diet.
Barrasas said his biggest wins were due to in-game reps.
"It was about getting to know football better," he said. "Keep your eyes up and don't just think about that guy or that guy in front of you because he's gonna move. It's about knowing when they change that you need to change and where you need to be because you never know who's coming. It makes a difference between winning and losing as a lineman.
Barrasas is 17-2 as a starter the past two seasons with lone losses at Zionsville in last year's semistate and Merrillville on Oct. 1. Having football ahead of him in college gives him something to look forward to beyond high school. But he said he was not ready to give up his career as a trainer just yet.
The key to continuing, he said, is for his fellow linemen to believe in each other.
"It's really about being friends on the line," he said. "It sounds really corny, but being able to trust the person next to you who is blocking makes a huge difference because it makes you much more confident to come out of a block. When you know a guy is blitzing, you need to know that the guy next to you will take it and support you. If the line doesn't talk and they're not friends, it's going to be hard to keep winning games.
The Bulldogs got the momentum late, however, securing a goal-line stoppage and then scoring with less than 10 minutes left to cut Merrillville's lead to just 10.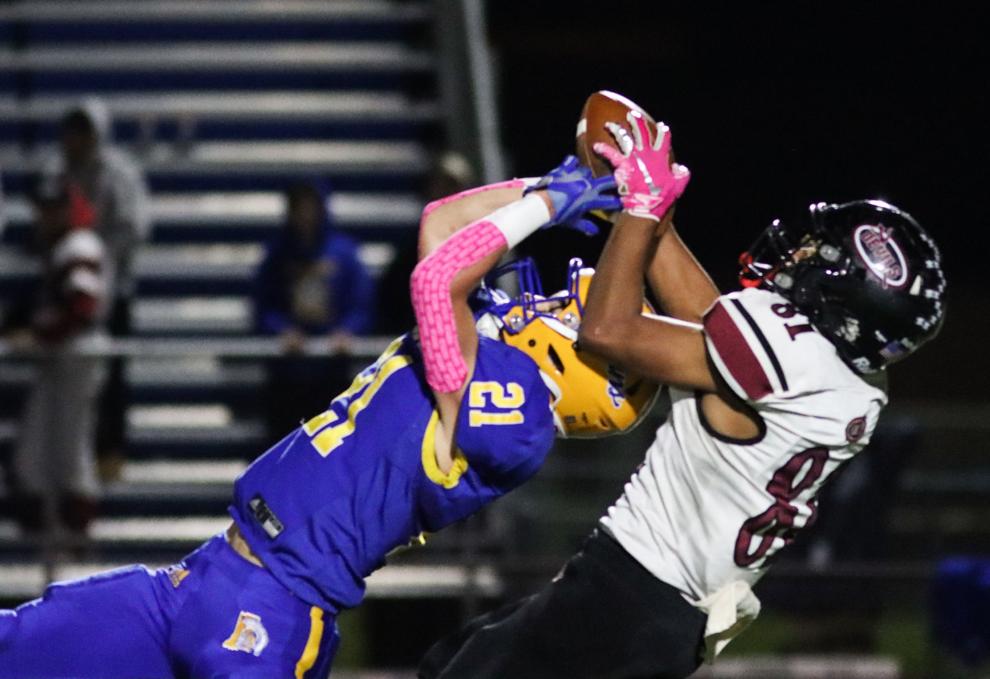 Check back for up-to-the-minute scores from games involving Northwest Indiana teams as the IHSAA playoffs continue.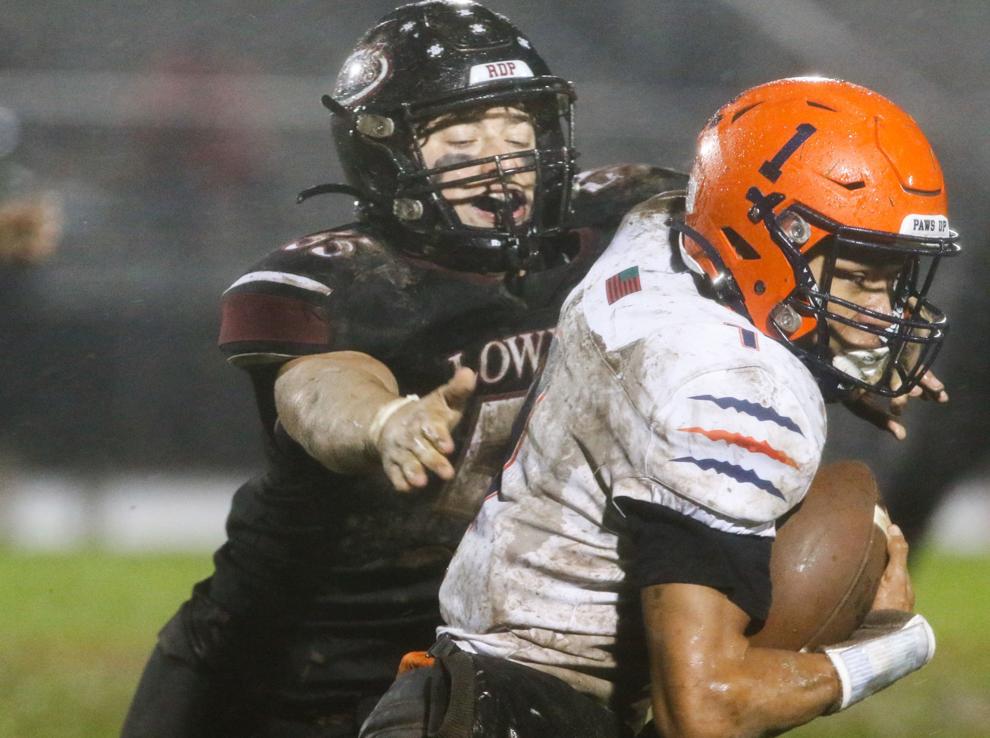 "It's my last outing, it could be my last game. I hope not. I think our team did a lot in the offseason. I think we deserve it. We have worked harder and we are riding right now.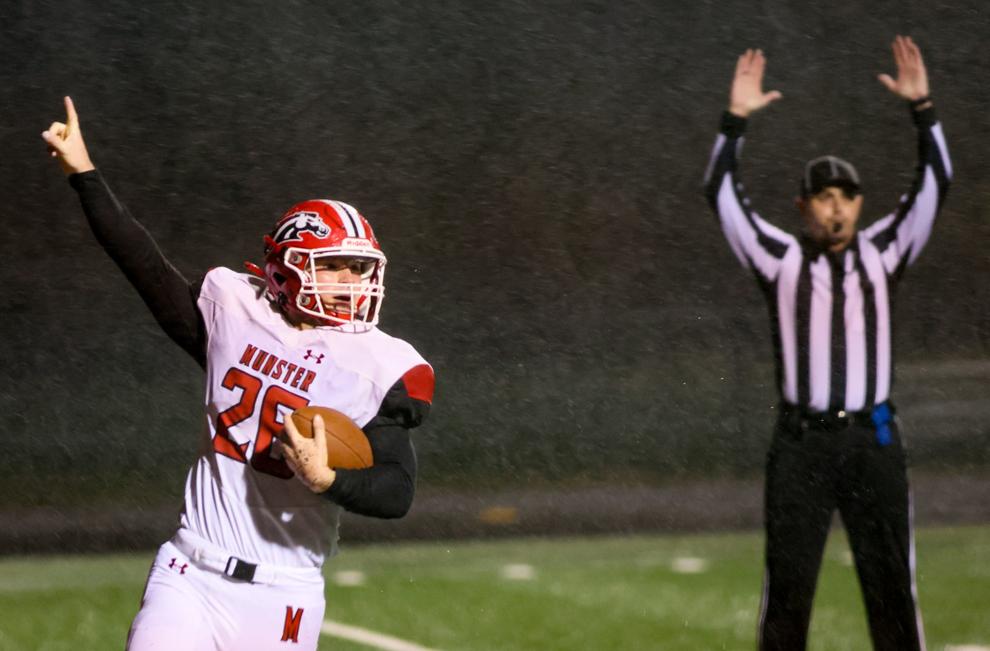 Friday night highlights look at wins for Munster, Valparaiso, Chesterton, Michigan City and Andrean.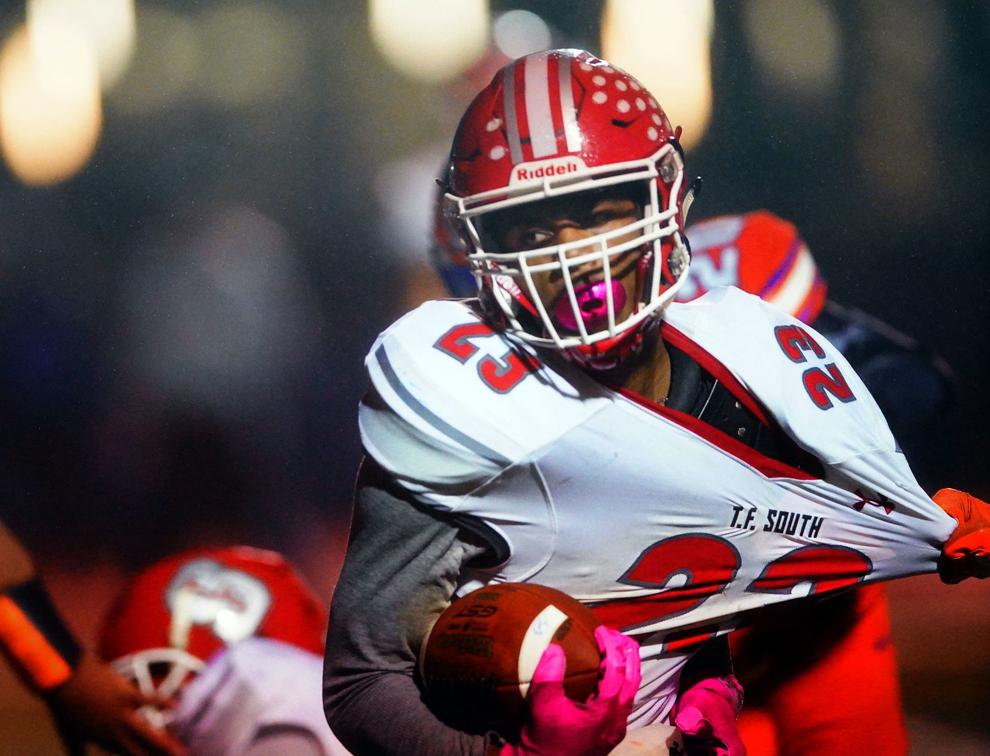 "I feel like we played until the last second of the clock and it was probably our best game yet."